Jose Garces
Jose's Shrimp Ceviche
Jose's Shrimp Ceviche
Shrimp are marinated in lime juice, chopped, then tossed with tomatoes, hot peppers, celery and avocado for a zesty appetizer. Serve as a dip with tortilla chips or as a topping on a tostada spread with mayo. The fearless palate might like this with hot sauce.
Joses's Zucchini Salad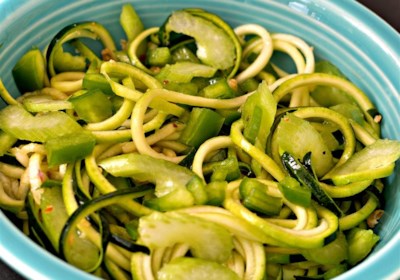 Joses's Zucchini Salad
Zucchini, bell pepper, and celery are marinated in a onion soup mix-based dressing for a flavorful salad sure to please a crowd.