Strawberry Angel Food Dessert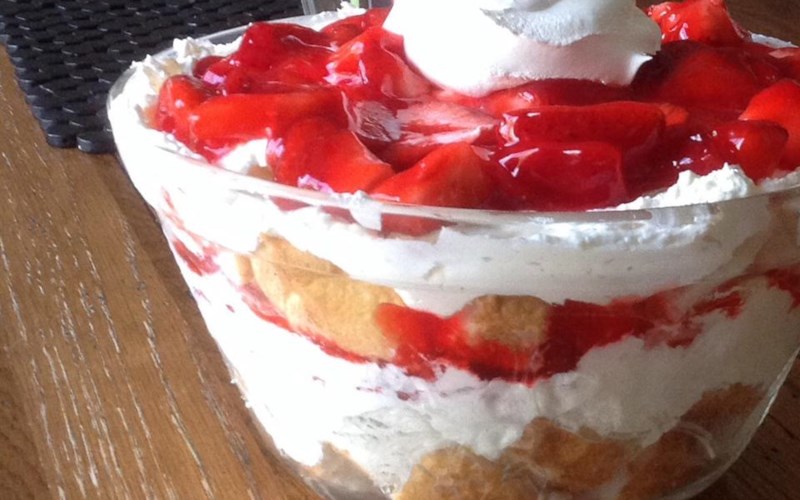 Preparation
15m
Cook Time

Notice: Undefined index: cook in /var/www/html/cocktail/themes/endeus/recipe.php on line 30

Ready In
15m
Servings
18
Calories
261
Ingredients
1 (10 inch) angel food cake
2 (8 ounce) packages cream cheese, softened
1 cup white sugar
1 (8 ounce) container frozen whipped topping, thawed
1 quart fresh strawberries, sliced
1 (18 ounce) jar strawberry glaze
Steps
1Crumble the cake into a 9x13 inch dish.
2Beat the cream cheese and sugar in a medium bowl until light and fluffy. Fold in whipped topping. Mash the cake down with your hands and spread the cream cheese mixture over the cake.
3In a bowl, combine strawberries and glaze until strawberries are evenly coated. Spread over cream cheese layer. Chill until serving.