Fried Pot Stickers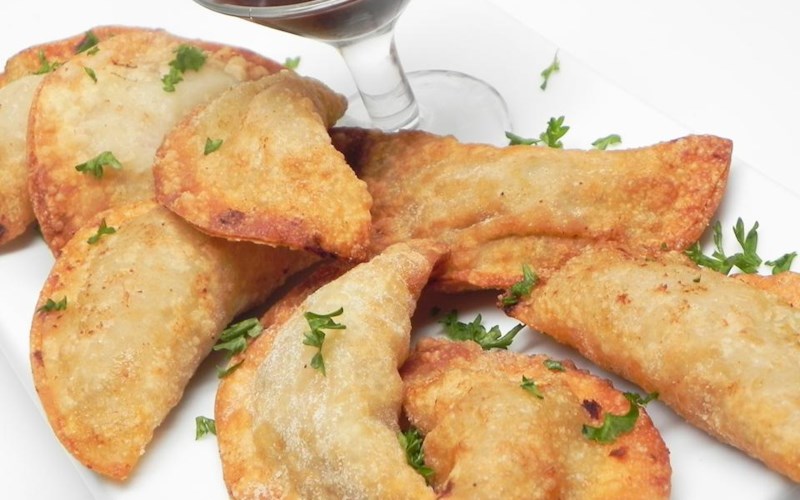 Preparation
25m
Cook Time
03m
Ready In
28m
Servings
3
Calories
241
Ingredients
1/4 pound ground turkey
1 egg, beaten, divided
1 teaspoon minced water chestnuts
1 teaspoon minced green onion
1/2 teaspoon light soy sauce
1/2 teaspoon minced fresh ginger
1/2 teaspoon freshly ground black pepper
1/4 teaspoon salt
1/4 teaspoon garlic powder
1/4 teaspoon red pepper flakes
12 wonton wrappers
vegetable oil for frying
Steps
1Combine turkey, 1 tablespoon beaten egg, water chestnuts, green onion, soy sauce, ginger, black pepper, salt, garlic powder, and red pepper flakes in a bowl.
2Use a 3-inch biscuit cutter to cut wonton wrappers into circles. Place 1 1/2 teaspoon of the turkey filling in the center of each wonton wrapper. Brush one side of each wrapper with beaten egg. Fold wrapper over filling, pleating edges as you seal.
3Heat oil in a deep-fryer or large saucepan to 375 degrees F (190 degrees C). Fry pot stickers, 6 at a time, until browned, 3 to 6 minutes. Drain on paper towels.