Dee's Roast Pork for Tacos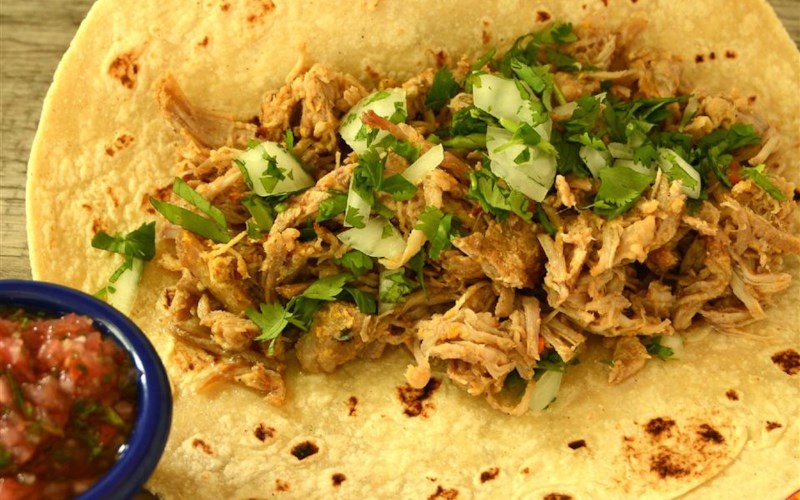 Preparation
15m
Cook Time
4h 00m
Ready In
4h 15m
Servings
12
Calories
207
Ingredients
4 pounds pork shoulder roast
2 (4 ounce) cans diced green chilies, drained
1/4 cup chili powder
1 teaspoon dried oregano
1 teaspoon taco seasoning
2 teaspoons minced garlic
1 1/2 teaspoons salt, or to taste
Steps
1Preheat the oven to 300 degrees F (150 degrees C).
2Place the roast on top of a large piece of aluminum foil. In a small bowl, stir together the green chiles, chili powder, oregano, taco seasoning and garlic. Rub onto the roast. Wrap foil around the roast so that it is completely covered, using additional aluminum foil if necessary. Place on top of a roasting rack in a baking dish, or place a cookie sheet on an oven rack below to catch any leaks.
3Roast the meat for 3 1/2 to 4 hours in the preheated oven, until falling apart. Cook to at least 145 degrees F (63 degrees C). Remove from the oven, and shred into small pieces using two forks. Season with salt to taste.